Further to a background of on-going challenging technical problems experienced by the incumbent supplier and their supply chain, and following a rigorous competitive technical and commercial tender process, SL were chosen by a global power generation OEM as a dedicated specialist supplier for complex high-volume core engine pipes on their new generation power plant.
From the in-load of these assemblies' SL have performed exceptionally well in terms of delivery and quality performance, seamlessly in-loading these complex items with minimal OEM support, cost and effort. Since this time, we have worked independently and in close co-operation with the customer to develop these assemblies; gaining sensitive part Fixed Process Approval, and applying our expertise to solve challenging technical engineering issues in a cost-effective manner to meet year on year cost reduction targets.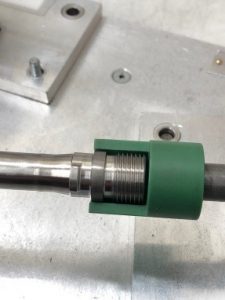 The design of the core engine pipes stepped outside of the normal engineering practice with regards to the standard pipe design length & positional tolerance allowances and was extremely challenging to produce, resulting in our customer experiencing build issues with the previous suppliers' parts.
An investigation by our engineering team found that the current type of customer supplied tooling could not produce repeatable conforming parts.
The introduction of the new tooling, coupled with supporting standard operation processes resulted in the non-conforming issues that were occurring at the engine build level to completely disappear.
Due to our strong and trusted technical capabilities, exceptional world class standard long-term quality record and competitive pricing on these parts' we were awarded a ten-year long-term Supply Agreement.